Blessed by Master Tuk
Sacred Sak Yant Tattoo!
Sak Yant tattoos are hand-etched onto the skin using ancient geometric designs mixed with Buddhist prayers.
"They are believed to give the wearer magic powers associated with healing, luck, strength, and protection against evil."
Yantra tattoos are believed to be magic and bestow mystical powers, protection, or good luck.
There are three main effects of a yantra tattoo. One is that which benefits the wearer, such as making them more eloquent. Another is that of protection and to ward off evil and hardship. This is commonly used by military personnel, police, gangsters and others in perceived dangerous professions. Another type is that which affects people around the wearer, such as invoking fear.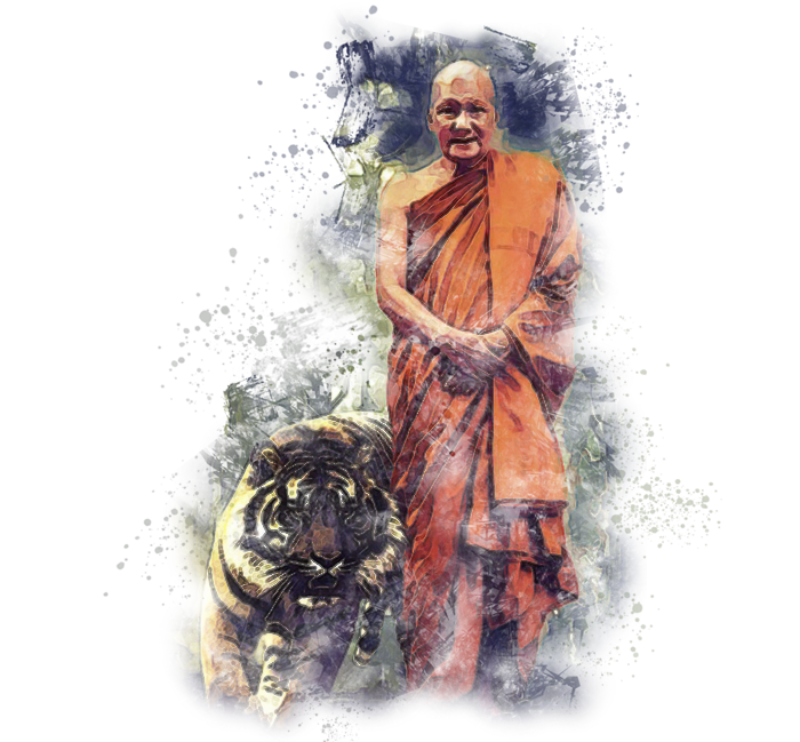 Luang Phor Pern
Luang Phor Pern ordained as a monk at Wat Bang Phra at the age of 25 and studied with abbot Luang Pu Him Inthasoto, an accomplished sak yant master. Even though Luang Phor Pern had never been tattooed himself (and never would be), he took up the sacred art at Luang Pu Him's feet and carried on the tradition after Luang Pu Him died four years later.